a lot has changed. i came back to lj bc i missed all the friends i had on here. but also i am fat now. i am at my highest ever and my lj friends always helped me and encouraged me daily.

anyway i am so misrable with my weight it is effecting everything. i am depressed and feel like a failure. and when it comes to sex... well i feel so disgusting it only happens with a shirt and lights on dim (if not out)

so basically i am going through my friends and want to know who has my same views, who is willing to encourage me and also talk about the issues we have, who is willing to put their thoughts out there as well as hear mine.

If you are not able to listen, hear my voice, share your thoughts, and be open... then im sorry. please dont think of my as another "number" on the friends list.
so its been a few years since i have been on here.
Current Mood:

disappointed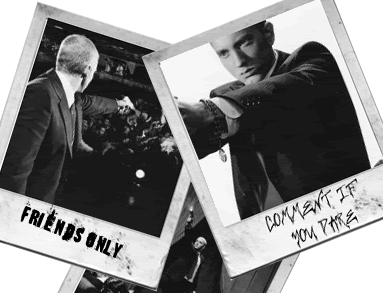 you know the drill - comment if you want to read.

rememeber:
just because you ask, doesn't mean i'm going to add